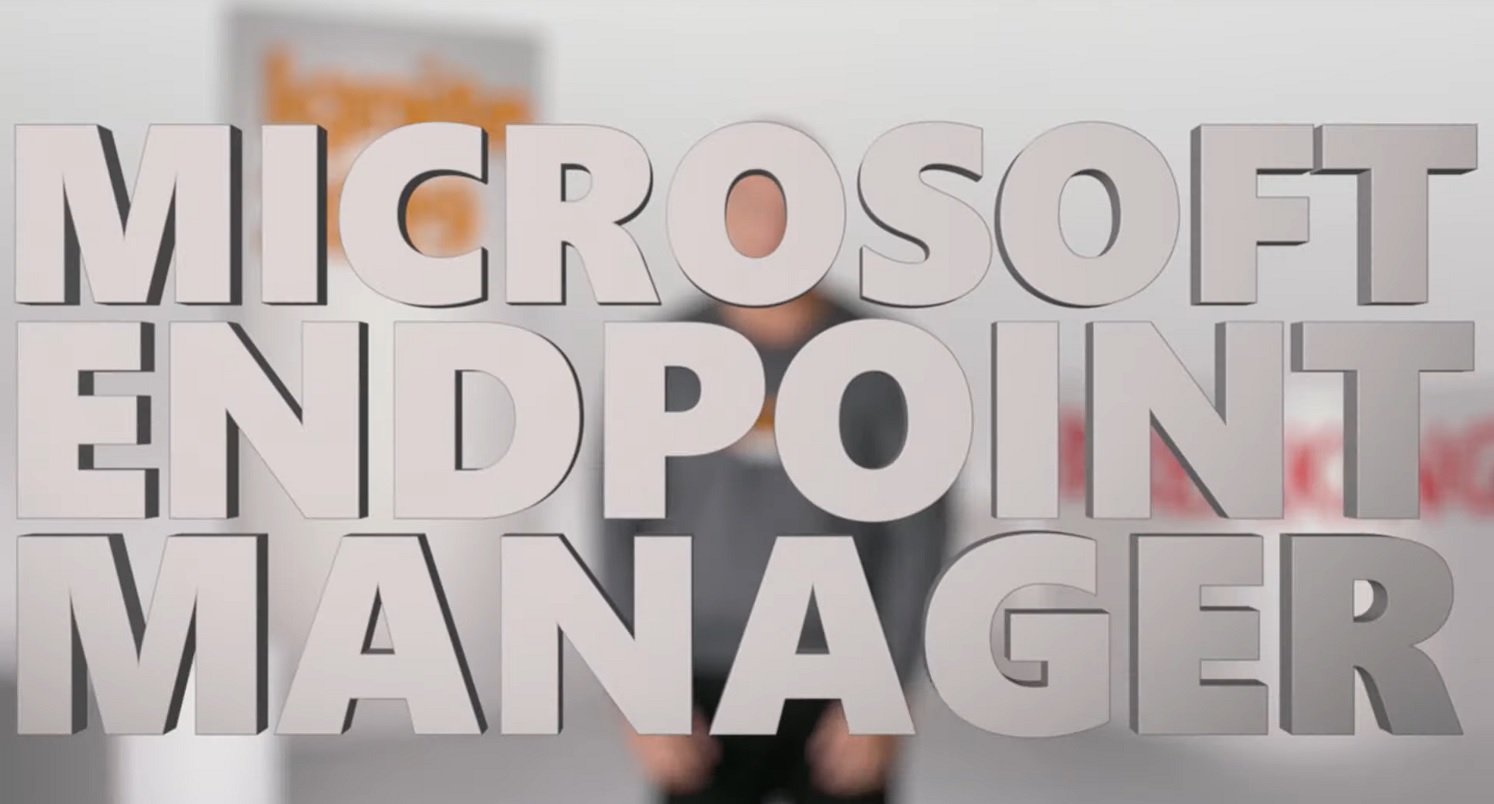 I write this at the end of the first "proper" day of Microsoft Ignite 2019. Quite an amazing day for a whole bunch of reasons, but not least the announcement of several big news items. Front and centre for me was the converging of Microsoft Intune, and System Centre Configuration Manager (SCCM) into Microsoft Endpoint Manager. Two big names in the device management space. What does this actually mean though? Is SCCM dead? Is Intune no more? Does this spell the end of co-management? The short answer is no, to all three of those questions. Notwithstanding, this is a big deal, and one that needs a little more explanation than the headline gives away.
I was fortunate enough to hear Brad Anderson discussing the rationale behind this change live, in his Modern Management session this afternoon (BRK008). The stream is already available, the associated slides will be shortly. I'd suggest you take a listen if you haven't already. I'd also suggest you read his accompanying blog post which also went live today.
Why?
The thinking behind the change is entirely logical. The basis lies in the fact that for a long time now, Intune and SCCM have been perceived as competing (or at the very least, disjointed) products. In a lot of respects, this is true. Intune has long been seen as the modern / cloud counterpart of SCCM (with some feature gaps). SCCM has been seen as the lumbering on-premises solution with a limited shelf life. Neither of these statements is necessarily true. Each of the products has positive and negative attributes, and together they are a formidable force. Today's announcement cements that.
Not helping the matter has been co-management. As Brad indicates in his post, this has often been seen as a tool. A bridge. The means to get from A (on-premises) to B (Cloud). The destination analogy is far more accurate - not in the sense of getting to Cloud, but in the sense of getting to a far better management position. Co-Management is something you should use if you are able to - not just to migrate, but to add value to your device management operations.
The Future of Endpoint Management
So what's actually happened? Is it just a re-brand? The answer, again, is no. In tandem with the branding references, there were also some significant feature announcements included today. Visibility of MDM, MAM, SCCM, and co-managed devices in the Microsoft Endpoint Manager (formerly Intune) portal has been improved - it's now a true single pane of glass. Interoperability is also enhanced. A number of SCCM activities can now be executed directly from the Endpoint Manager portal (e.g. Application distribution). On the face of it these are small things, but again - watch the session recording. These are a big deal, and will lead to significant time-savings and efficiencies for IT teams once the power of this partnership is realised. They are also just the beginning.
Coupled with the operational changes, were some licensing simplifications.
Historically licensed users of Intune have been able to deploy SCCM through "equivalent use rights". This entitlement has often been used as a temporary step - covering existing SCCM instances and aiding the transition to Intune. This now also works in reverse, with SCCM licensing now providing full access to Intune (for Windows devices). Either way around, you now have the full power of both SCCM, and Intune at your disposal.
Summary
This was a really interesting, unexpected announcement and changed some of the opinions I held on the future of SCCM. It's clear to see that Microsoft see huge value in the retention of both products, but that public opinion / speculation has tainted the adoption and usage of SCCM to its detriment.
SCCM remains a top-tier management solution. Intune is a hugely powerful modern management solution. Combined, there's huge potential for a "best of both worlds" approach which is clearly Microsoft's aspiration for the enterprise. Modern Management doesn't have to mean clearing out all that's been before. By harnessing the power of the cloud, and overlaying it elegantly on the trusted, enterprise-ready architecture of SCCM they might have just convinced me that there's life in the old dog yet!
RIP SCCM. RIP Intune. Long live Microsoft Endpoint Manager!
---